Lake Pflugerville Triathlon
Course Maps
Bike Update: After driving the bike course, we have determined that Hodde Lane is no longer usable in its current state. Hodde Lane has deteriorated to the point that even the change we made last year is no longer an alternative. This year, you will veer to the right at the Hodde intersection and continue east on Cele Rd. You will continue on Cele Road to the left turn onto Melber Lane. Be aware that even this road has some issues (mostly in the first section after the turn), which we will paint with orange paint for awareness. You will continue on Melber Lane to the right turn onto CR139, at which time you are on the original course (and better road).
Here is a link to the MapMyRide map of the change, or scroll down.
---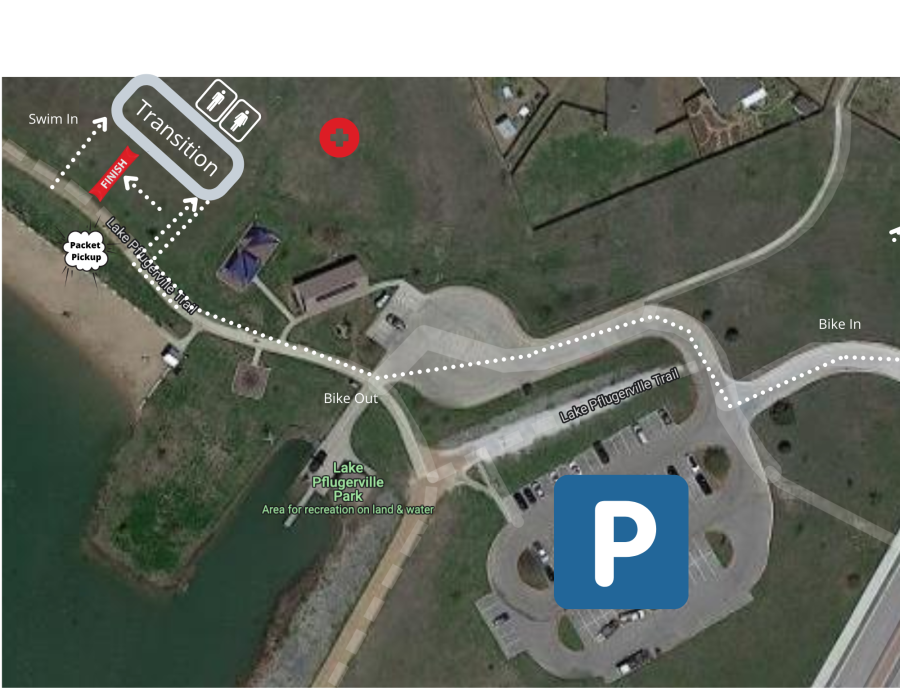 Transition/Finish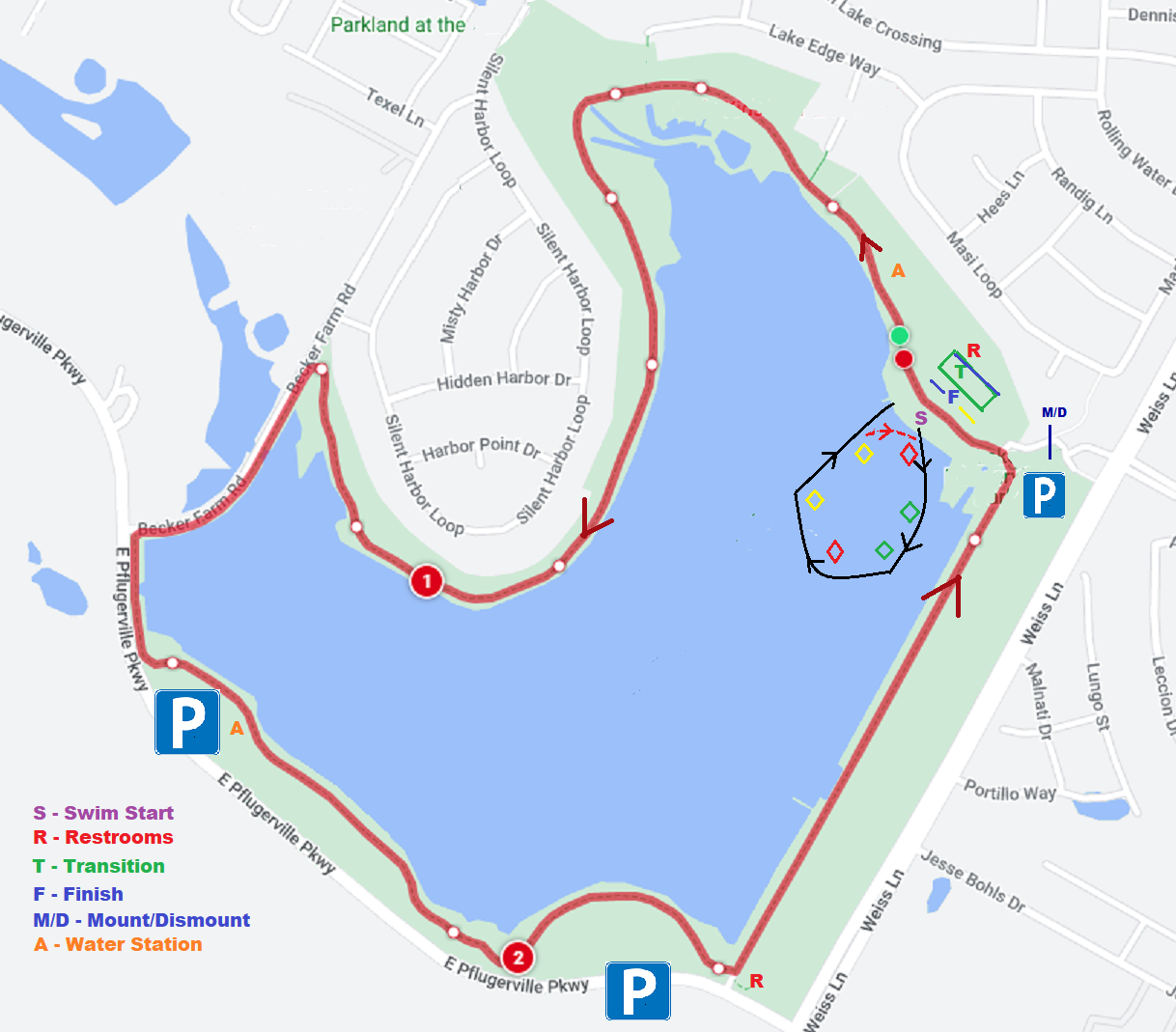 NEW Swim Course and Run Change
Note also that the run will COUNTER-clockwise this year
Bike Course
Check out the bike course video here, compliments of athlete Lance Lunsford.